New Patients at
Van Every Family Chiropractic Center
Your First Visit to Our Office
At Van Every Family Chiropractic Center, you'll find a fun, energetic environment with a friendly staff ready to greet you. You'll see all ages at our office, from babies and pregnant moms to seniors! Children are welcome to play in our Jungle Room with toys, books and a drawing board spread over two rooms dedicated to their enjoyment.
We ask that you complete your new patient forms before your appointment. You can access them online by clicking below. If you're not able to, please arrive a half-hour early to complete your paperwork. To learn more about what to expect at your first and second visits, please watch our orientation videos.
If you have insurance coverage, we highly recommend that you contact your provider and ask the questions listed in this
insurance verification form
. They will provide you with more accurate information regarding your coverage.
When you arrive, we'll collect your paperwork and get started on spinal scans. Please plan on being here for an hour. Taken with the Insight™ Subluxation Station, these scans allow us to assess any misalignments (or subluxations) present, assisting us in creating your personalized correction plan. All testing done is noninvasive and painless.
When complete, you're done for the day and will be scheduled back for a report of findings.
Additionally, we ask that you:
Refrain from taking anti-inflammatory medications and having caffeine before your visit
Bring your identification card and insurance card, if applicable
Prepare to pay the $200 new patient visit fee at the time of service (we will credit your account if your insurance pays for any portion)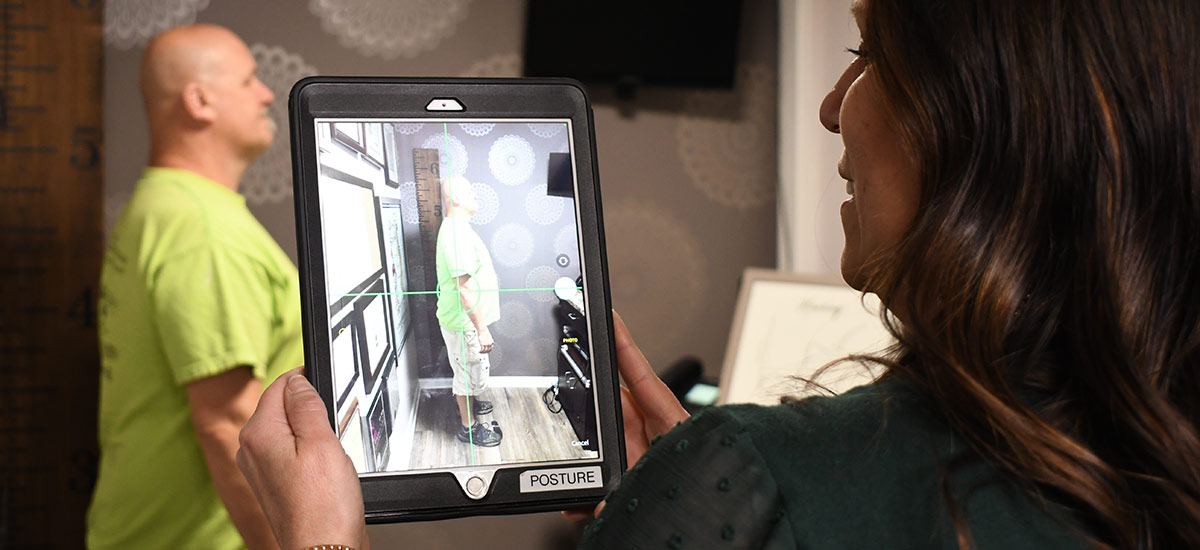 The Insight™ Subluxation Station is a computerized, non-invasive & painless test consisting of thermal and surface electromyography (SEMG.) We perform these scans to determine if chiropractic care can help you. The scans are used to detect abnormal function, which cannot be seen on X-rays and determine the presence of nervous system stress.
The thermal scan will evaluate the temperature on each side of your spine. Your skin temperature is controlled by the autonomic nervous system, which is that part of the nervous system that you don't have to think about. Studies at Johns Hopkins University show that the body temperature on the left and right sides of your spine should be the same. A difference of body temperature on the right or left sides of your spine indicates stress on your autonomic nerves. The test enables us to determine what organs may be affected and the severity of the stress.
The Heart Rate Variability (HRV) test refers to the beat-to-beat variability of the heart and provides remarkable insight into the function of the autonomic nervous system function. The test measures your heart rate over a five-minute period. Though it may sound counterintuitive, it's good to have a higher HRV. That signifies that there is a greater variability in the time between heartbeats so this vital organ can more effectively respond to stress, illness or physical activity.
The SEMG (static electromyography) scan will measure how your motor nerves are working. This is the part of the nervous system controlling muscles and movement. We are able to measure the number of muscle spasms or weakness, which may indicate stress to your nervous system caused by subluxation. Disturbances in nervous system function will cause an abnormal amount of flow to the muscles on either side of the spine. As a result of this disturbance, the muscles can become weaker, tighter, or fatigued. This is measured through the SEMG.
Check Out Our RED Alert!
The Chiropractic Leadership Alliance (CLA) created the RED acronym to help explain the Insight tests. The scans tell us the amount of Reserve your nervous system has to work with and then shows you how your postural muscles are supporting or wasting that vital Energy. Lastly, we scan the spinal nerves to see if those stresses are Deeply affecting the control of your organs and glands.
The information from these tests is gathered, and then complex calculations are performed to develop your COREscore. Because your care is based on the state of your nervous system, not how you feel, this technology is the centerpiece of our practice. Your COREscore is based on a scale from 0-100. The more elevated the number, the better the communication along those vital nerves. Your score will let us know how much interference is in your communication core and how we can begin to assist you.
We'll also conduct a Posture Analysis. We evaluate posture because it helps provide a look into the health of your spine. Correct posture allows muscles to work properly and decreases the wear and tear on joints. When there is extra stress on the spine degeneration of the joints can occur and may lead to long term health problems.
Your Second Visit & Continuing Care
When you return for your report of findings visit, your chiropractor will have had time to review your scans and create a plan that's tailored to your needs. Over the course of an hour, we'll detail our findings to you, explaining how we plan to help you. Your chiropractic adjustments will begin on this visit.
At regular intervals, we'll perform a new set of scans with the Insight Subluxation Station to see how you've progressed. We can then make any needed changes to your care. It's important to us that you have the knowledge required to take better care of yourself and your health. We'll give you information that you can review or share with your family and friends.
Book Today
Are you curious about what chiropractic can do for you? Schedule your visit today! Saturday appointments are available.

New Patients at Van Every Family Chiropractic Center | (248) 616-0900