Meet Dr. Anna Saylor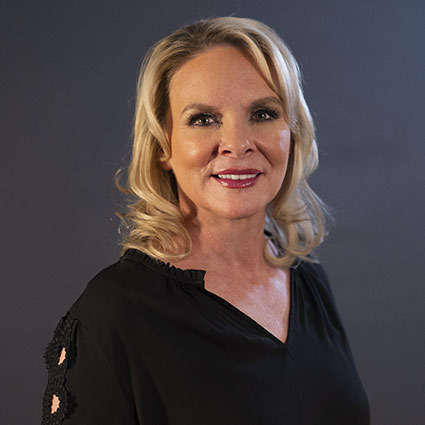 Developing a Passion for Natural Health
Dr Saylor's roots trace back to Eastpointe, MI, where she attended East Detroit High School. Her academic journey led her to Michigan State, from where she graduated in 1991 with a Bachelor's degree in Zoology and a minor in Animal Behavior. Despite her affinity for animals, she was driven to a vocation that centered around aiding and helping people.
Specializing in Family Care
Consequently, she ventured southwards to Dallas, Texas, and enrolled at Parker Chiropractic College. After graduating from Parker in 1997, she founded Van Every. She didn't stop there, though. She spent three more years broadening her expertise in Chiropractic Pediatrics at Palmer Chiropractic College and completed her Diplomate in Pediatrics in 2000.
Dr. Saylor's vision for her patients is to ensure they find
Van Every Family Chiropractic Center
a restful place for healing. The aim is to cultivate an ambiance that feels more like a gathering of good friends rather than a typical visit to a doctor's office.
Outside the Office
Dr. Saylor shares her life with her amazing husband, Curt. She has two vibrant, healthy daughters, Bric and Brighton who bring immense joy to her life. Their household is a lively one, brimming with an assortment of pets, which includes two dogs, one of which is the office Border Collie, Briggs, three cats, numerous fish tanks, a chinchilla, frogs and lizards.
Beyond her fulfilling professional life, Dr. Saylor has a keen interest in home remodeling. The family resides in a stunning property in Rochester Hills, nestled on three acres of land featuring two ponds, scenic trails and lush gardens, a sight that Dr. Saylor passionately maintains. They also cherish their time spent at their cozy lakeside cottage in the Thumb area, perched on the shores of Lake Huron.
Book an Appointment
We love seeing patients visit us – it's more like seeing good friends than going to a doctor's office. Get started on improving your quality of life. Contact Van Every Family Chiropractic Center today! Insurance is accepted at our practice.

Dr. Anna Saylor | (248) 616-0900