Pediatric Chiropractic in Royal Oak
It's normal to have your baby's eyes, heart or hearing checked. But what about their spine? You can give your baby the best chance at a healthy life with simple chiropractic checkups that can impact the rest of their life.
Preventing Common Childhood Problems
The spine is the gateway for communication between the brain and body. When your baby or child has proper spinal alignment, the brain and body can communicate at optimal levels. This allows for the greatest possible expression of health.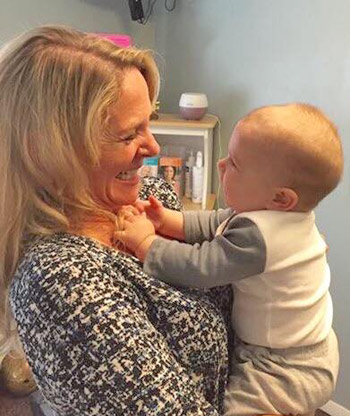 Misalignments, or subluxations in the spine, are caused by traumas, thoughts and toxins. Though it's easy to see where adults experience the "Three Ts," you might be wondering how a baby is exposed to these causes.
Trauma:
Birth injury (forceps, C-section, induction, vacuum extraction)
In utero constraint (breech positioning, posterior)
Physical injury (falls)
Physical stressors (extended back time, baby carriers)
Thoughts:
Birth (separation, NICU)
In utero (mother's emotions, conception)
Parenting (circumcision, attachment, cry it out)
Toxins:
Birth (antibiotics, steroids, Vitamin K)
Chemical stressors (cleaners, bath products, vaccines)
Food (formula/mother's milk, introduction of foods)
In utero (ultrasounds, hormones, pharmaceuticals)
Noticing Any of These Issues?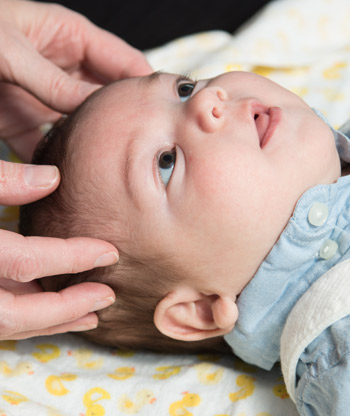 Some of the problems we've seen respond remarkably well to chiropractic care include
Allergies
Colic
Difficulty breastfeeding
Ear, nose and throat conditions
Erb's palsy
Foot inversion
Infections
Nervousness
Projectile vomiting
Sleep disorders
Torticollis
Unbalanced face and skull development
After completing testing using the Insight™ Subluxation Station, we can precisely determine which areas of your child's body need attention. With the gentlest touch, we can restore balance and alignment to their system. The technique we utilize – known as KST – allows us to perform cranial-sacral work, and is ideal for newborns and children alike.
At Van Every Family Chiropractic Center, we're proud to offer new parents an initial newborn examination free of charge if they've been coming to the office for their prenatal care.
Guided Support Straight To Your Inbox
We know how it is when you find out you're pregnant – we've been there. Your excitement and nerves roll into one. You start to see your future with this little one, and know your life is changing for the better! These emails will serve as a guide.
We at Van Every Family Chiropractic Center want to deliver guided support straight to your inbox, based on the growth of your little one. Click on the link below that corresponds to how far along they are to get started today!
Experienced Care You Can Trust
When you bring your children in for care, you can have complete confidence knowing they're in excellent hands. Dr. Saylor graduated with her Pediatric Diplomate (DICCP) in 2000. This board-certified chiropractic specialty was established in 1993 by the Council on Chiropractic Pediatrics of the International Chiropractors Association. The comprehensive certification program entails 30 modules or more than 360 hours taught over the course of three years.
Dr. Kristen completed her undergraduate education at Michigan State University. After obtaining a degree in Landscape Architecture, she realized she couldn't ignore her passion for natural healing. She changed course and headed down to Life University in Marietta, Georgia. She received her Doctor of Chiropractic degree with Cum Laude honors in 2016 and has been loving her decision ever since.
Allow your kids to enjoy their childhood in great health. Contact Van Every Family Chiropractic Center today to get started! Insurance coverage is accepted at our office.
---
Pediatric Chiropractor in Royal Oak and Clawson MI | (248) 616-0900