Chiropractor Royal Oak MI
If you are in search of a chiropractor in Royal Oak MI, it makes sense to choose an experienced doctor you can trust. Van Every Family Chiropractic Center welcomes you and your family to our office where we provide safe, effective, and modern natural health care. As the leading pediatric and family health experts in Royal Oak MI and the surrounding communities, we are here to guide you on the path to achieving your health goals.
Van Every Family Chiropractic Center
We know that your health is important to you. What we want you to know is that health and wellness are more than just how you feel. You can "feel great" even when your body isn't functioning well. When your nervous system is functioning at its maximum potential, you'll not only feel great, but you'll BE healthy as well.
Whether you need help restoring your lost health, or if you want to maintain and optimize it, your Royal Oak MI chiropractors are here to help you. Our non-invasive, painless testing will determine where you are on your health journey. Our doctors will adjust you using the Koren Specific Technique (KST), using gentle, precise corrections to help your nervous system work most efficiently.
At Van Every Family Chiropractic Center, our dedicated chiropractors, massage therapists, and staff are here to be a partner on your journey to health.
We create an environment and care plan to achieve your family's goals. Learn more about how we can help!
Our vision is to have chiropractic care be a healthy lifestyle commitment for every person and child.
Our Mission is to work as a dedicated team inspiring and educating our community. We encourage better health through Chiropractic in a fun, friendly atmosphere.
How Chiropractic Can Help You Achieve Results
The Three Causes of Pain and Disease: Traumas, toxins and thoughts: these three factors are responsible for damage to your spine.
A trauma can be as simple as bad posture or as complex as a motor vehicle accident. Toxins are things we put in our body that we don't need while leaving out essentials like vitamins and water. Thoughts are emotional stresses that run rampant at work and home.
When any of the "Three Ts" are present, they cause kinks in your nervous system, much like a garden hose can get twisted. The flow of water stops in the hose just as the Three Ts cause your body's energy flows to decrease.
---
Rest assured, you will be in good hands with the chiropractic team at Van Every Family Chiropractic Center. If you have any questions, feel free to contact our team in Royal Oak MI. We are here to help you achieve your health goals.
A Gentle Touch for Your Comfort
With noninvasive, painless testing procedures, we'll determine how the Three Ts have affected your body. Then, using the Koren Specific Technique, you will receive gentle corrections to restore your health. There's no cracking, twisting or popping involved. Your chiropractor Royal Oak MI use a precise, light touch to help you. Contact us today to find out how we can help you! We provide Saturday appointment hours and accept insurance, and offer massage therapy on-site.
Request an Appointment Today
What our Families Have to Say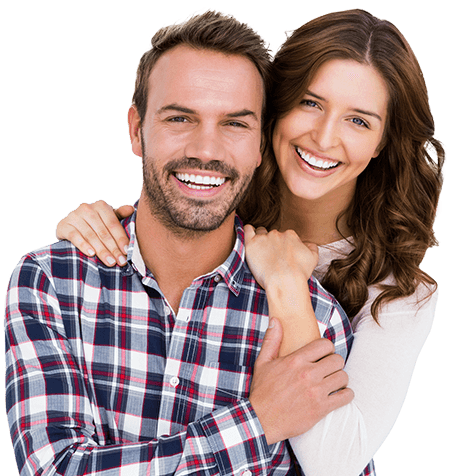 "Dr Saylor is awesome."
Frank D
"Super environment. The whole staff is fun, positive and efficient. Definitely looking forward to my upcoming treatments."
Mark D.
"I had an amazing first time experience, far exceeded my expectations. The staff was very friendly, welcoming, and accommodating."
Ashley C.
"I enjoyed how informative the team was about everything."
Jason H.
"Keep it up! Looking forward to seeing you guys."
Danielle N.
"I firmly believe that my regular visits to Van Every Family Chiropractic Center have not only improved my health, but I stay healthy while others fall ill during cold and flu season. I've been receiving regular KST sessions since Dr. Saylor brought the technology to her practice. Not only is the explanation of why it works logical to me — I feel a physical difference after each treatment. Thank you Van Every Family Chiropractic Center for keeping me healthy!"
Christine C.
"It was my first visit. I arrived early and they got me going on paperwork and seen right away. I never had to wait more than a minute between the scan/doctor consult/adjustment. It was a great experience!"
Jessica M.
"The staff is very patient and accommodating with my young toddler. This makes for a stress free visit for everyone."
Cheyenne M.
"I'm extremely impressed with the friendliness and attentiveness of the staff. They seem knowledgeable, and you can tell they are highly invested in their business and patient experience. Outstanding attention to detail. Looking forward to being a client!"
Carolyn S.
"Grateful to you and your staff, Dr Saylor! Thanks for the warm welcome. Looking forward to making progress toward better health!"
Lynn R.
"Thank you for making me feel at home."
Greg C.
"It is great to be a part of the Van Every chiropractic Family!!"
Cindy B.