Help for Frozen Shoulders in Royal Oak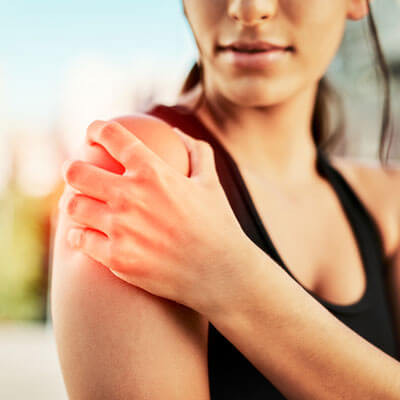 Whether you're a serious athlete or hourly worker, shoulder injuries can strike just about anyone. And when they do, you can find yourself in a world of hurt-and potentially, little to no movement.
What Causes Frozen Shoulders?
A frozen shoulder typically presents as pain or a restriction in movement and may come on suddenly or after an injury. When it comes on suddenly, there may have been symptoms elsewhere that had been ignored or initially seen as unrelated.
Frozen shoulders are often related to neck injuries, as the nerves in the neck are responsible for communicating with the shoulder. Sometimes, the actual injury lies in the neck, but without proper care, it can work its way over to the shoulder over time.
Other causes include clavicle injuries or falls in which an outstretched arm becomes jammed when trying to catch yourself. Repetitive on the job movements and sports are also common culprits of neck and shoulder problems. Fortunately, natural chiropractic adjustments can help.
A Full-Prong Approach
At Van Every Family Chiropractic Center, we take a full-prong approach to shoulder injuries, diving deep to initially uncover the actual cause of the problem and location of the injury. Next, we'll devise a custom care plan focused on your needs, which may include a combination of chiropractic adjustments, massage therapy, exercises, stretches, and lifestyle changes.
During an adjustment for a frozen shoulder, we can actually adjust the area while you move your arm, which can help speed healing and recovery.
Learn More Today
Are you experiencing shoulder problems and ready to do something about it that doesn't require drugs or surgery? We'd love to see you in our practice soon to learn more about your unique needs.
Contact us today for more information and to book your first visit–we look forward to welcoming you to our practice.

Help for Frozen Shoulders Royal Oak MI | (248) 616-0900