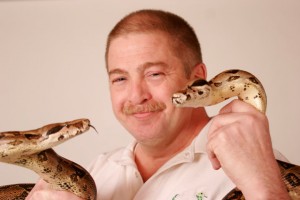 The Reptile Man will be at Van Every Family Chiropractic Center on Friday, Feb 24th from 3pm-6pm for Kids Club!
The Reptile man will be joining us this Friday, Feb. 24th from 3pm-6pm for our Feb. Kids Club. Come check out the reptiles he brings including snakes, lizards, skinks and even "Darth" gator the alligator. He will be on hand to answer all of your questions and let you touch or even hold the reptiles that you would like to. Join us for this fun, free event. And remember that all kids under 18 can get adjusted for only $20!
Contact us at 248-616-0900 to schedule an appointment for you and your children.