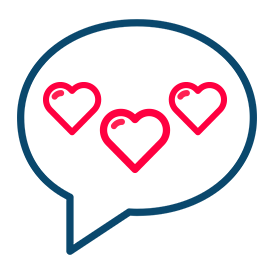 July 20 – July 25th, 2020
Write a Review for Van Every Family Chiropractic Center And You Can WIN BIG!!
Excited about Chiropractic?
Want to tell others about it and be rewarded?
Enter our "Testimonial Contest" today!
You have up to SIX ways to win great prizes! For each thing you do, you will receive a raffle ticket to be used towards any of the prizes that you would like to try to win. The more you do, the more chances you get. Grand Prize drawings will be held Monday, July 20th. So start writing today!
Take a picture with our Van Every Signs &/or one of the Doctors
Do a quick video telling others about our office and how Chiropractic has helped you.
Become a fan of Van Every Family Chiropractic Center on Facebook.
Follow us on Instagram
Post your testimony on the Van Every Family Chiropractic Center Facebook page
Post your testimony on your Facebook page and/or IG Tag Van Every as your location
Post a picture on IG and/or your testimonial
Check in on FB or IG
Fill out our Share your story via a Google Doc
WHAT CAN I WIN AT EACH LEVEL? 1 Item = 1 Entry
3 Items = 6 Entries
6 Items = 10 Entries
9 items = 20 Entries
Prizes will include a Massage, Dinner and a Movie, Gift Certificates, Free Chiropractic Care and MUCH MORE!!!
All entries will be eligible for the Grand Prize drawings on Monday, July 27th
Help Spread the Word About Chiropractic…
Your personal testimonial letter can change people's lives. By sharing your experiences in the form of a testimonial, others who are suffering with similar aliments may find hope by reading your story.
What health problems were you suffering with?
What happened to cause this suffering?
How long had you been suffering?
How did this suffering interfere with your life, moods, job, exercise, relationships and overall sense of well-being?
What other treatments did you try before coming to Van Every
How did you hear about KST treatment?
Describe what your visit to the office was like – how you were treated, the exam, the adjustment, and the staff.
Describe any changes that you may have noticed immediately after the adjustment.
How has being under Chiropractic care improved your life?
What are you able to do now that you couldn't do before?

Some suggested Keywords to use in your Testimonial…

Van Every Family Chiropractic Center
Chiropractor/chiropractic
Family/pediatric/children/infant/baby
Headache/neck pain
Back Pain
Leg pain/Sciatica
KST – Koren Specific Technique
Symptoms you may have experienced such as sinus pain, migraines, etc.
Royal Oak and the name of your City
Thank you for taking the time to write about your experience. We truly appreciate it.