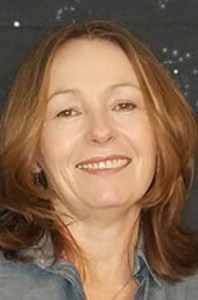 We are excited to announce that we have added another licensed massage therapist to our team—Vanessa Neale. She decided to become an LMT after receiving a therapeutic massage to help her shoulder pain. That massage not only alleviated Vanessa's pain, but it started her thinking about a new career in helping others feel as good as she did.
Vanessa enrolled in the Carnegie Institute's Therapeutic Massage Program with LMT Heather Cecil, who also works here, as one of her instructors. Sam Randolph is another LMT here at the practice.
Types of Massage Provided
Vanessa has experience in therapeutic massage using a variety of modalities. These include Swedish, pregnancy and sports massage. She will be at Van Every Family Chiropractic Center on Monday, Wednesday and some Saturday mornings.
Benefits of Massage Therapy
While massage feels great, there are many other benefits associated with this healing modality:
Promotes relaxation
Reduces stress
Manages pain
Improves circulation
Strengthens the immune system
Schedule an Appointment!
Whether you are seeking relief from muscle aches and pain or are desiring to reduce stress in your life, we want to help. Discover how fantastic you can feel with massage therapy. Contact our Royal Oak practice today to book a time with Vanessa or one of our other therapists! We offer convenient appointment times, including Saturday mornings!