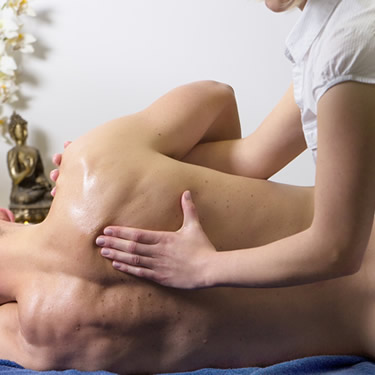 As stress and anxiety levels are rising along with numbers of COVID cases throughout the country, many people seek ways to reduce stress and alleviate pain. Massage can do just that. At Van Every Family Chiropractic Center, we are pleased to be offering massage once again.
Keeping You Safe
Rest assured that we are taking the following precautions to ensure the safety of our patients:
Extra deep cleaning of all surfaces
Extra wait time in between patients
Removed all non-surfaces that cannot be cleaned
Air purifier in room
Protection worn at all times
Temperature will be taken prior to each massage
A COVID waiver needs to be signed
Benefits of Massage
There are many benefits to massage therapy, such as increased circulation, range of motion, and joint flexibility. Massage also can decrease stress, anxiety, and muscle spasms and elevate endorphin release. Did you know that massage may boost the immune system? This is a significant potential benefit, particularly during the pandemic.
Three RMTs on Staff
Our friendly and experienced Registered Massage Therapists provide excellent care that gets fantastic results. Get to know them better.
Heather S.
She specializes in Swedish massage, oncology/hospital massage, Reiki, and lymphatic massage. Heather also is a massage instructor.
---
Sam R.
A proud member of the American Massage Therapy Association (AMTA), Sam specializes in Swedish massage, deep tissue massage, prenatal massage, stress/pain management, and trigger point therapy.
---
Joey S.
Joey incorporates many modalities and techniques in his practice, including muscle mechanics, myofascial release, muscle energy techniques, Swedish, and Thai massage.
---
FAQs
No, you should undress to your level of comfort. Many clients prefer to be completely undressed, while others opt to keep their undergarments on. This is completely up to you. You will be able to undress and dress in the privacy of your massage room.
It all depends on what your goals are. If you are using massage as preventative care or to manage daily stress, one massage a month is ideal. On the other hand, if you seek relief from an injury or want to relieve chronic tightness, you will likely need to come in more often.
Yes, your RMT will ensure that you are properly covered or draped to keep you warm and comfortable. Your therapist will expose only the area being worked on. No areas will be revealed without your consent.
Yes, gentle, Koren Specific Technique-based chiropractic care with Dr. Saylor and Dr. Kristen keep your body in alignment. Massage therapy softens and manipulates the tissues of the body and can help you hold your adjustment longer.
At the beginning of your appointment, your massage therapist will ask you about your health and any specific areas causing you pain. Various options will be explained to you. Your RMT may combine one or more massage techniques into your session to maximize your results.
If you could use some relaxation time, contact us today to book a session with one of our RMTs!