Here we are, 2021! Thank goodness 2020 is officially done for, right?!
So many need to get their health back in 2021, detoxing from the stress of 2020 and the cookies, wine, and eggnog of Christmas… and Van Every Family Chiropractic Center is the perfect catalyst for them to do just that!
This will be the first year for the Gift of Health, and it will be the best one yet! We are handing out coupons left and right in the office… but we wanted to make it easier than ever for you to share this offer with your family and friends digitally as well, since unfortunately so many of us don't get to physically see as many family and friends in person this year.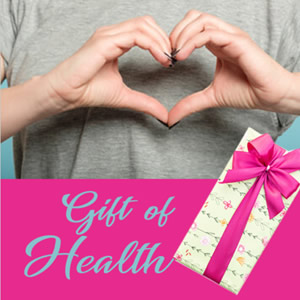 Simply put, they get their entire Initial Consult, Scans, and Report Process for just $47 and we'll also give them a $100 Credit towards their Care Plan when they get signed up and started!
Not only do they receive a total of $200 Savings as they get their health and quality of life back, but YOU get a huge benefit too! First, you sharing this and spreading the word about Van Every is the starting catalyst for so many kids, parents, and families to not struggle so much with their health anymore. And second, we enter YOU in an amazing raffle contest at Van Every that will give away a total of $500 in Gift Cards to local businesses in need to three winners that we will draw in January when the Gift of Health wraps up!