Thursday, April 25th, 1-8 p.m.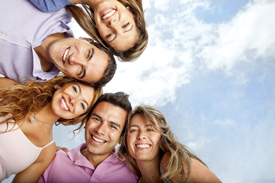 Introduce your friend to the remarkable, life-changing benefits of natural chiropractic care with Bring a Friend Day! Our greatest passion is helping people optimize their health with safe and effective chiropractic. If you have a friend who has never experienced the remarkable effects of chiropractic, there's no better time than Bring a Friend Day on April 25th.
Your Bring a Friend Day appointment is free and will last approximately an hour. The appointment will include the following:
Complete spinal scans & posture analysis
An exam with Dr. Saylor
A tour of our office
The opportunity to watch your friend get adjusted
A welcome gift bag
To schedule your complimentary first appointment, here's what you must do:
1) Go to our website
2) Click on New Patient Forms at the top of the page.
3) Thoroughly complete the New Patient form online. Please answer all questions and include your insurance information if you have chiropractic coverage. Please submit the form online— be sure to get a "Thank You"!
4) Call the office at 248-616-0900 to schedule your appointment for Bring a Friend Day. You and the friend who referred you will come together on that day.
We will schedule you for a follow-up visit for you to sit down with the doctor and discuss your care plan, so bring your calendar. You are under no obligation to continue care with us. We're confident, however, that once you experience how fantastic you feel with chiropractic, you'll want to remain on the road to good health!