Everything Else You Need to Know About Massage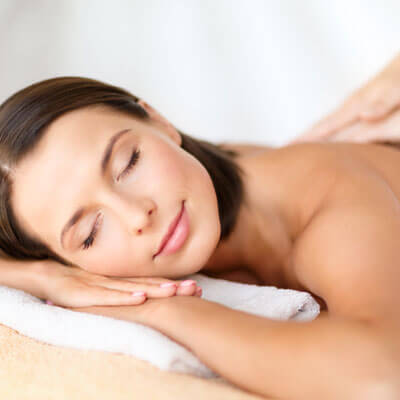 For our fourth and final installment of "Ask Our Masseuses Anything," we're aiming to educate our patients and anyone interested in visiting us about everything else you need to know about massage.
We hope you've enjoyed our blog series–we loved talking with our certified Massage Therapists to bring you this great information.
Do I have to completely undress?
It's up to you. You can choose to undress to your level of comfort. Some clients opt to remove all of their clothing while others elect to leave some on. Rest assured that at all times you will be appropriately draped.
Can massage help you be more aware of your body?
Definitely! Massage therapy can help you become more aware of your body in the sense that you'll be able to recognize when you're feeling good and when pain flares. This can be an indicator of how often you should visit us for care.
Do I have to be under chiropractic care to book a massage visit?
No, we happily welcome patients who aren't under chiropractic care. Though many patients do in fact visit us for both services, the choice is entirely up to you and your health goals. If you're interested in trying both, give us a call and we'll get you started.
Are there any activities I should avoid after my massage?
It's a good idea to avoid engaging in any type of strenuous activity immediately after your massage. That's because some people feel extremely relaxed and even lightheaded. Therefore, it's important that the blood flow settle down in your body first before you participate in any vigorous activity.
Should I hydrate after my massage?
Yes, that's because drinking water following your massage can help to rehydrate you and decrease any soreness. Hydrating also helps keep muscle tissue healthy and gets rid of metabolic wastes that build up when your muscles are being worked on.
What should I expect during my initial massage session?
We will have you complete an intake form that will outline your health history. The massage therapist will review and go over anything specific with you regarding your overall wellbeing and purpose for seeking therapeutic massage.
What do I wear during the massage?
Depending on the primary technique our massage therapist uses, you may or may not need to remove your clothing. If you're getting a full body massage, most people undress completely. However, you may elect to wear underwear. The choice is always yours. Rest assured that Sharon will give you privacy to undress. Throughout your session, you will be covered with a sheet or blanket except for the area being worked on.
Will the massage hurt?
An effective massage, even a deep tissue massage, should never be painful. Any discomfort can indicate that the muscle is injured or inflamed; if it is, pressure can be adjusted. In addition, pain can cause you to tighten up and counteract the relaxing effects of the massage. It's important to note that the most effective massage works with your body's natural response, not against it.
How will I feel after a massage?
As the massage therapist applies firm pressure for deep tissue massage, you may feel slightly achy afterwards, but she considers it a "good ache" like you would experience after a workout at the gym. Many clients also feel relaxed and calm afterwards. Clients often feel as if they're on Cloud Nine after their sessions!
Learn More Today
Ready to book your massage or have additional questions about visiting us that aren't addressed here? We'd love to speak with you. Feel free to contact our practice today to book an appointment, request a consultation or simply chat about our services.
We look forward to welcoming you into our care and helping you achieve your goals in natural health.