How Often Should People Get Massaged?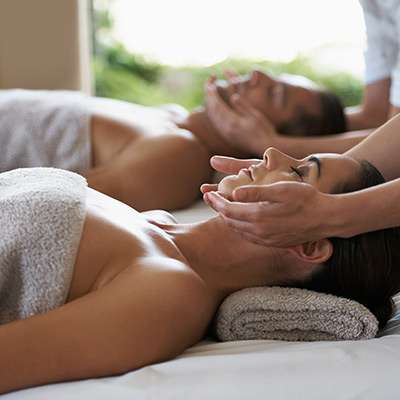 At Van Every Family Chiropractic Center, we love to empower and educate our patients when it comes to natural health topics. One of our services in the practice that patients can't get enough of is massage. With several certified therapists with years of experience, they're always ready to address every concern, comment or question a patient has.
This month, we're turning blogs over to our amazing massage team as they address the most frequently asked questions they hear from patients.
We hope you enjoy learning about massage therapy straight from the experts.
How Often Should People Get Massaged?
This is one of our top asked questions by patients considering massage therapy. In short, the answer can be different for every patient and we recommend listening to your body and what feels best. Let's dive into this a bit more!
For some patients with high-stress lives or jobs that cause excess tension in the body, visiting our team once a week often makes a big difference in their overall health and happiness. After all, some of the benefits of undergoing massage with us include:
Improved sleep
Lowered stress
Reduced tightness
Better mood
More body awareness
And beyond
On the other hand, seeking our services monthly or just a few times a year is enough for other patients to feel good.
One of the best ways to see what works for your body is to visit us for an initial massage and see how long you notice the health benefits after. Do you find that for the entire week after your visit you're relaxed, less stressed and moving easier? If so, your body can likely handle going longer than one week between visits. After a month, do you notice tension creeping back into your back and shoulders? This may be an indicator that there's more work to be done initially and regular massage visits weekly could be ideal for you.
As always, we'll make our recommendations after meeting with you and discussing your health goals. Our trained therapists have years (and even decades) of experience in helping people live happy, pain free lives. Best of all, your care will always be specific and unique to what your body needs. Each session with us is custom and our therapists are happy to discuss your care plan in depth so there are never any surprises.
Don't Feel Guilty About Your Visits
One reason a patient may find themselves asking this question is that there can be a certain level of "guilt" that comes with getting frequent massage, though we hope none of our patients feel that way as a visit to our practice means you're taking control of your health and doing something positive for yourself.
Learn More Today
Ready to book your massage or have additional questions about visiting us that aren't addressed here? We'd love to speak with you. Feel free to contact our practice today to book an appointment, request a consultation or simply chat about our services. We look forward to welcoming you into our care and helping you achieve your goals in natural health.