Meet Our Staff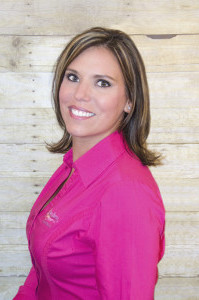 Melissa | Office Manager
I lived in Clawson my entire life until I met my now husband, Mike, and relocated to Woodhaven. We married in 2005 and I had an instant family, having a step daughter, Chelsey. We decided to extend our family and had our son Aiden in 2007. Most of all I love my family time. We enjoy going up north to our cabin, spending time outdoors and going to the beach. I also enjoy working out and I'm a big believer in living a healthy lifestyle.
Growing up, my family always sought alternative medicine and as a result I was introduced to Chiropractic at a young age. My whole family and extended family gets checked and adjusted on a regular basis. They've all seen the benefits and advantages of chiropractic care.
I was a patient for five years before I became an employee at Van Every Family Chiropractic Center. In the year 2005 I became part of an amazing team lead by Dr. Anna Saylor, who has put her whole heart and soul into her practice. She truly cares for her patients and has given so much to the community and continues to do so. I've been fortunate to be a part of the growth and success of the practice. I couldn't ask to work at a better place. I'm grateful to be working with two amazing doctors and our wonderful staff at Van Every Family Chiropractic Center.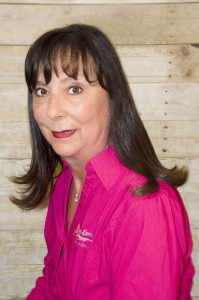 Lou Ann | Office Assistant
I came to chiropractic because of my daughter, Dr. Anna Saylor. Our family has all benefitted from chiropractic care, particularly when she chose to pursue KST as her favored technique.
When I'm not helping in the office, my husband and I love to spend time Up North at our cottage, travel and spend fun time with our family and friends.

Ashley | New Patient Specialist
I was born and raised in Mt. Pleasant, Michigan, but currently reside in Clarkston with my husband, Aaron, and our two kids Adalyn and Jayden. Outside of work, I love traveling with my family, being outdoors, and exploring nature.
I have been experiencing chiropractic care since I was in High School, when I began to suffer from back and neck pain. I started coming to Van Every Family Chiropractic Center in 2016, after experiencing a very traumatic couple of months of constant tingling and numbness in my extremities. With no previous answers or help from the medical field, I discovered Van Every and the KST technique. It was gentle and very specific to my problem areas, and completely changed my life! I could feel immediate relief after being adjusted and could finally begin living my life regularly again. My kids have also been under chiropractic care since I was pregnant with both.
I could not be happier to be part of a team that is so incredibly caring and helpful! It's amazing to be part of something that is so beneficial to the community and the health of individuals, and to see the positive changes people experience after being cared for by Van Every Family Chiropractic Center.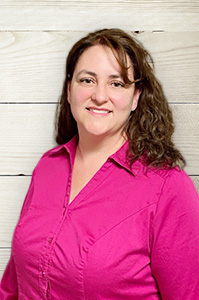 Renee' | Front Desk Assistant
I have been coming to Van Every Family Chiropractic Center for close to 20 years. I am married to my husband, Jeremy and we have two boys, Noah and Reese. Also, have two dogs, Archie and Hazel. My favorite hobbies would be cooking, reading, swimming and doing crafts. My favorite television show is Outlander. I loved the book about Outlander too. I enjoy watching shows with my husband especially Yellowstone.
The quote that inspires me is "No one has ever become poor by giving." – Anne frank
I love helping people realize there's a way to be healthy outside of the pharmaceutical industry. We do not need to mask our symptoms but to find the root cause through natural methods. I grew up on a farm. We were not farmers, but we had 86acres and many animals. Horses, sheep, pheasants and cows (not always at the same time!) I love learning and if I could go to school full time, I would.
Meet our great team in person! Get in touch with us to make your appointment.
---
Meet the team at Van Every Family Chiropractic Center | (248) 616-0900