We are pleased to announce that
Dr. Katie Peoples
has joined the Van Every Family Chiropractic Center team!
As a Royal Oak native who grew up here and attended Shrine High School, she is thrilled to live and practice in our beloved community.
Finding Her Niche in Chiropractic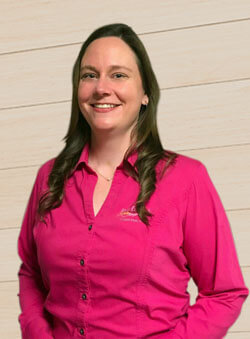 Dr. Peoples has been a chiropractic patient on and off since birth. Since she was a young girl, she knew that she wanted to work in the healthcare field. She earned a Bachelor of Science in Biology from University of Detroit Mercy.
As a chiropractic patient and then later an employee, she felt like chiropractic was the right fit for her and decided to pursue it as a career. Dr. Peoples earned a Doctor of Chiropractic from Southern California University of Health Sciences (SCUHS). She also has completed training in sports chiropractic and is Webster certified.
Helping Californians Stay Healthy
After graduating from SCUHS, Dr. Peoples stayed in California to teach Chiropractic Diagnosis and Technique at the University. While there, she had the opportunity to lead student interns in practicing chiropractic at multiple charity events throughout the state. "I loved being able to combine my passion for community outreach with helping others achieve wellness and optimize their health potential."
Taking a Wellness Approach
Dr. Peoples believes that achieving and maintaining better health include chiropractic, nutrition, exercise and other positive lifestyle integrations. "These all contribute to our health and happiness."
Living an Active Life
When she's not at the practice, Dr. Peoples loves staying active outside. She particularly enjoys hiking, biking and other outdoor fun with her fiancé, especially in the summertime. For her, one of the best parts about moving back to Michigan in 2008 was being able to spend time with her incredible family, which includes her two beautiful and energetic nephews.
Please join me in welcoming Dr. Peoples to our team and check out her video!